Once upon a time (about a week ago) a dear friend of mine introduced me to a game called Ingress. And now I have a confession: I am now hopelessly addicted to said game. Friend, you know who you are, I could totally kill you for getting me hooked on this! Ok, not really. It's super fun.
There's a long and complex back-story to the game, but basically every player in the world is either on the green team or the blue team. Ingress was developed by Google and uses GPS to plot your location. The teams, or "factions", compete to take over the largest area of land by linking real landmarks together in a phone app. This mash-up of digital and physical worlds is called Augmented Reality (AR). The landmarks are "portals", which the players need to physically be within about 10 yards of to "hack". Players hack to obtain items from the portal, then attack to gain control of it. Sometimes in the reverse order. Anyway, It's a lot more complex than that, but that's my nutshell description of the game.
Here's a map showing all the portals between my house and the riverfront.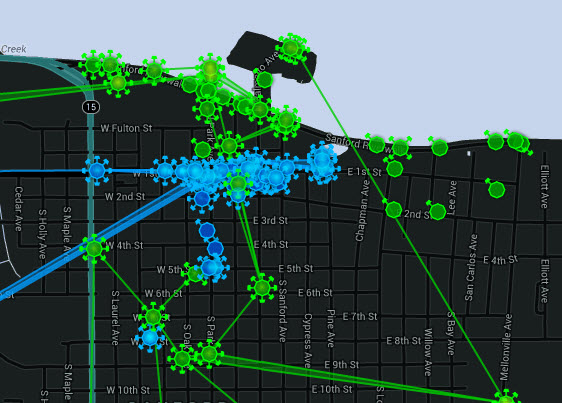 And here's what portals look like on my phone: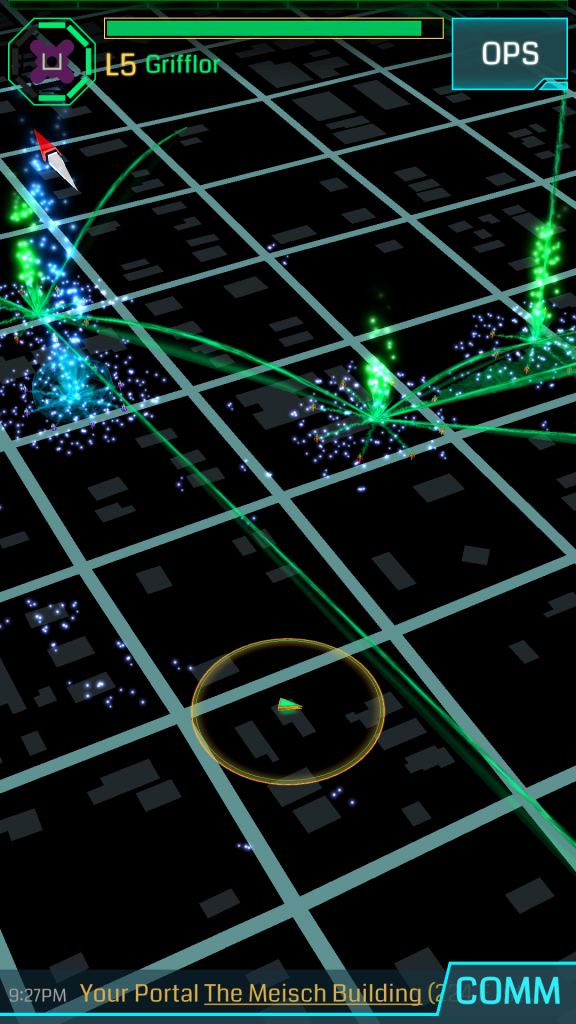 When you tap a portal, you can tap the corner of the landmark's image for more details about that location. Here's an example: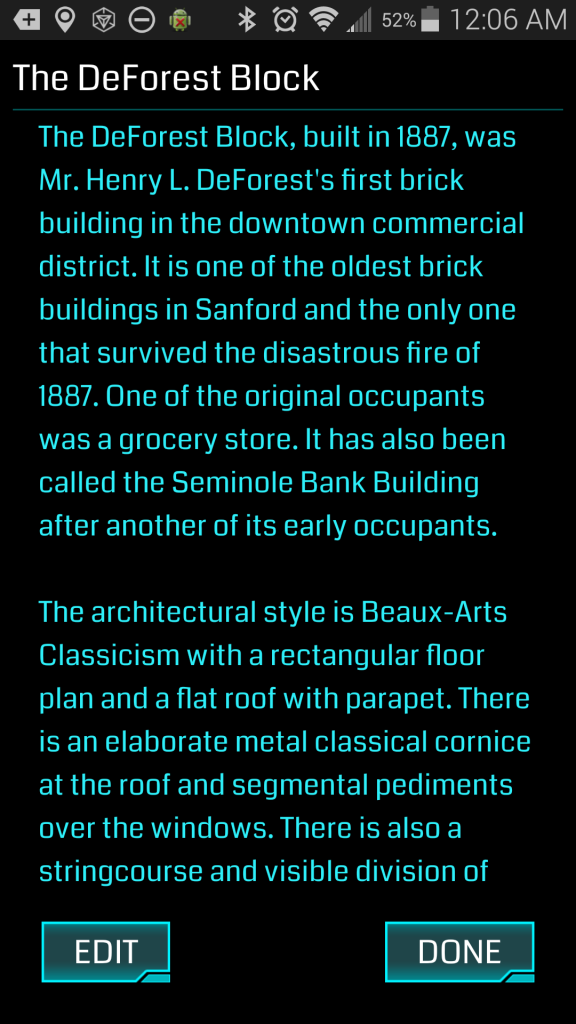 This is the first portal I gained control of; it's the Freedom Eagle at Veteran's Memorial Park on Lake Monroe. I was so happy to have my name on this portal! Then a few hours later I got a notification on my phone that my portal was under attack… then neutralized… then claimed by the other team. This was the moment I became hooked.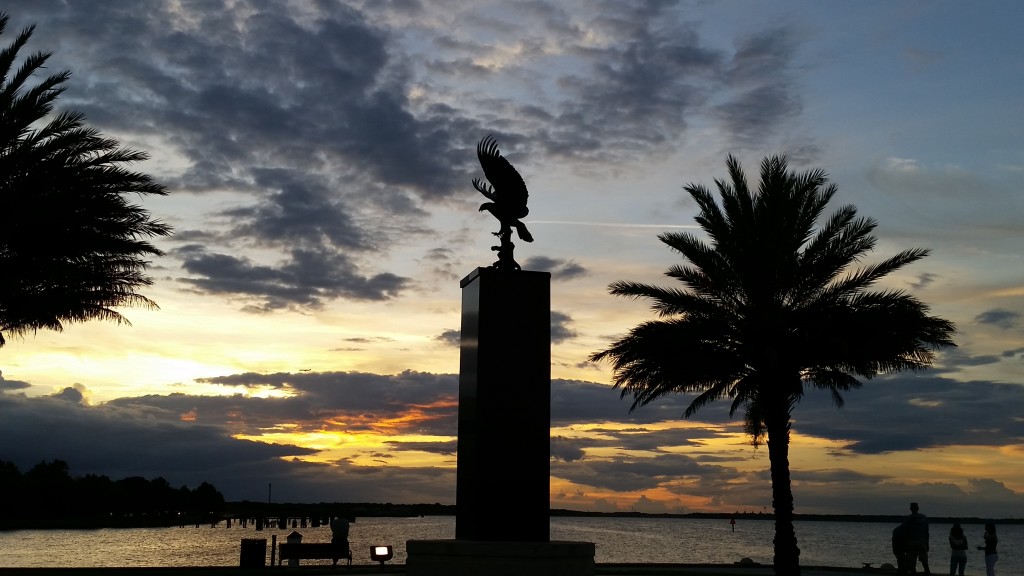 The cool thing about this game is that you cannot play it while sitting still; you actually have to GO places – often places you may have never noticed before! Even if you lived right next to a portal, there's a limit to how many times you can draw from it so hacking it from your sofa wouldn't be enough to make any progress, plus you have to be moving to refuel your energy/health in the game. Most places it's easiest to bike or walk between portals, but some are far enough apart that driving is a better idea.
Here are some photos I've taken in the last few days – some on bike, others on foot. These are all taken in Sanford and all are walking distance from my house. I also hacked some portals in Lake Mary a couple times, but I didn't get any photos of those. I've only lived in Sanford for about 5 weeks now; what a fun way to discover this cool little town!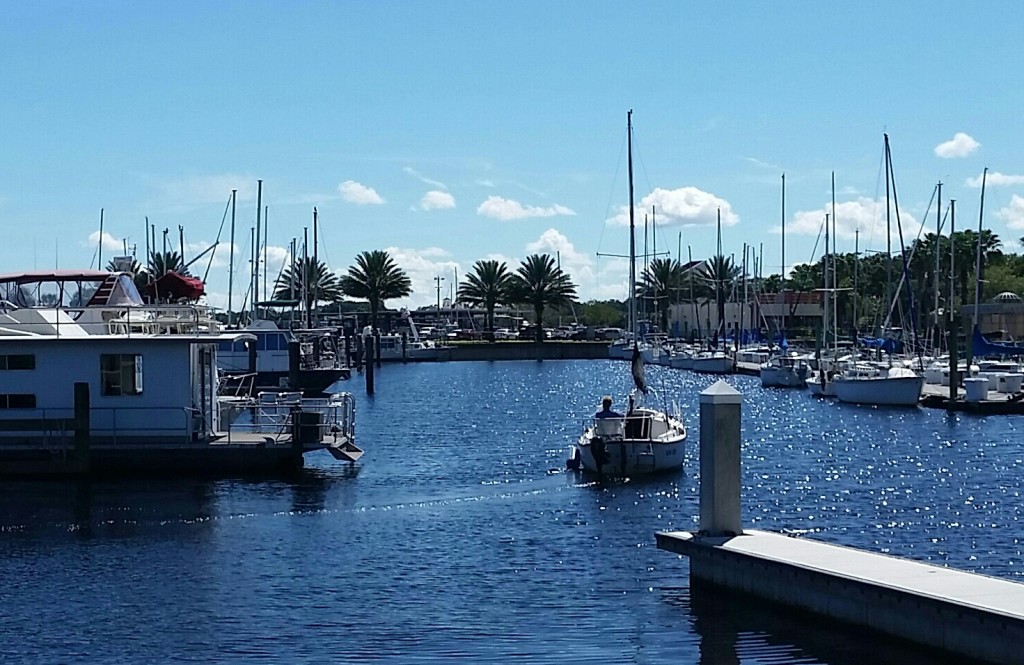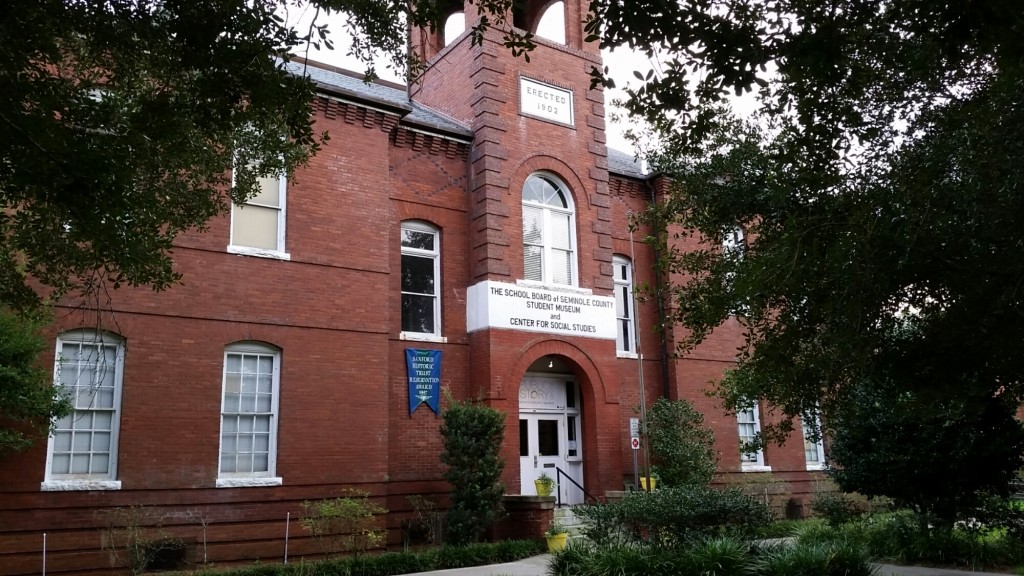 This is a cool park a couple blocks from my house.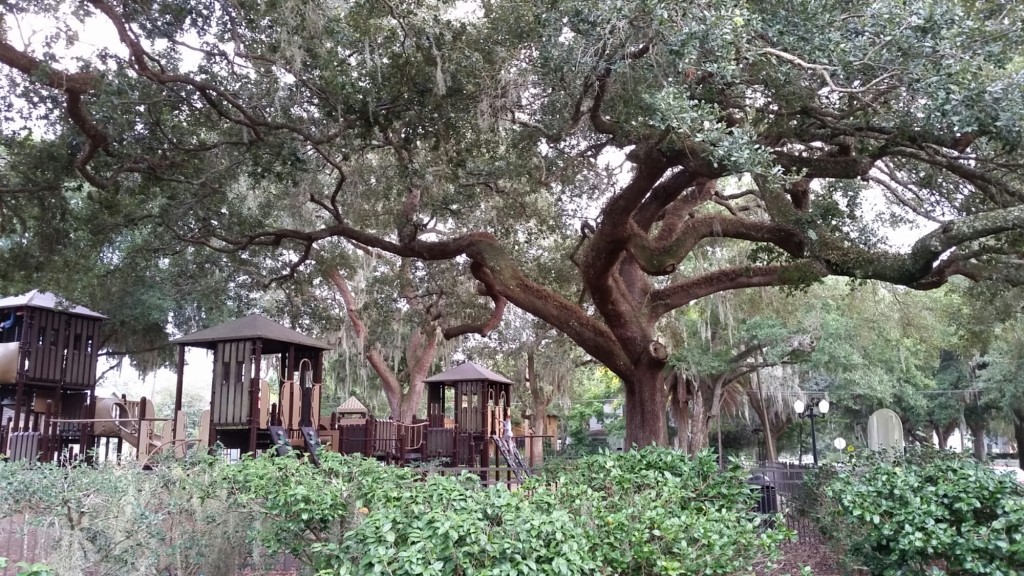 Another nice day on 1st Street!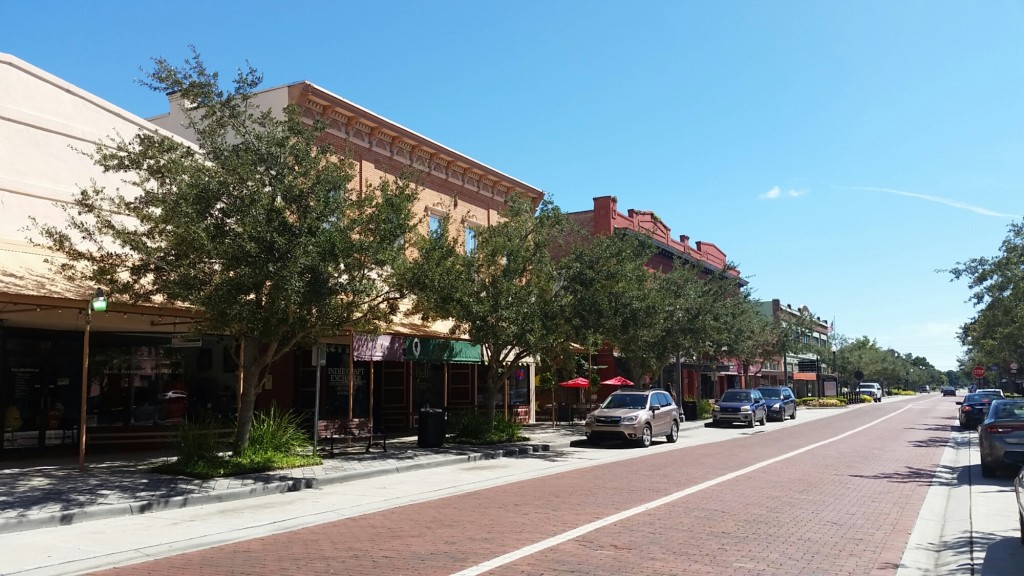 It was absolutely gorgeous this morning – 72 degrees and clear skies.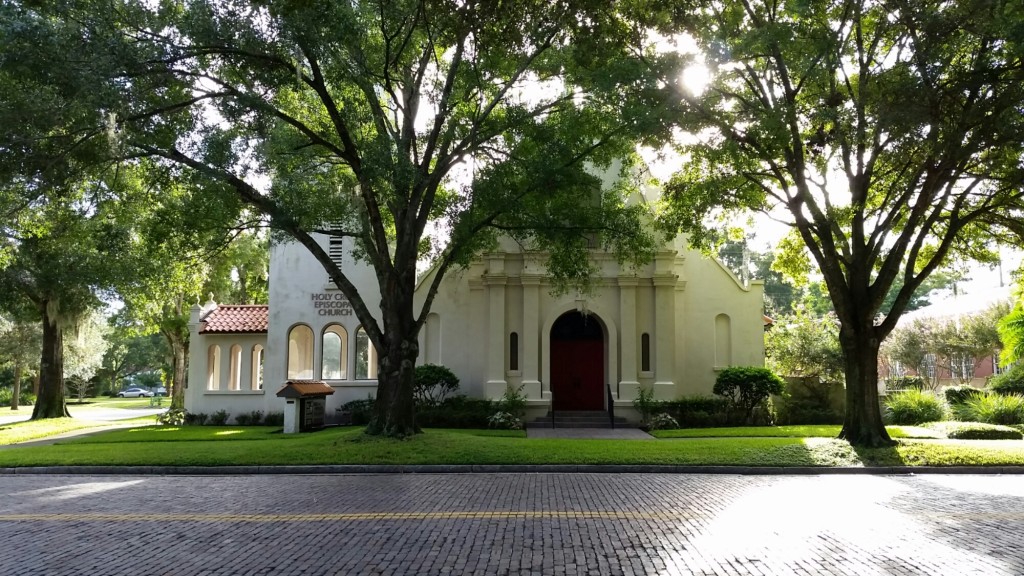 It rained this evening, but once it cleared up I went down to the waterfront to catch the sunset, then found this cool alley while walking down 1st Street.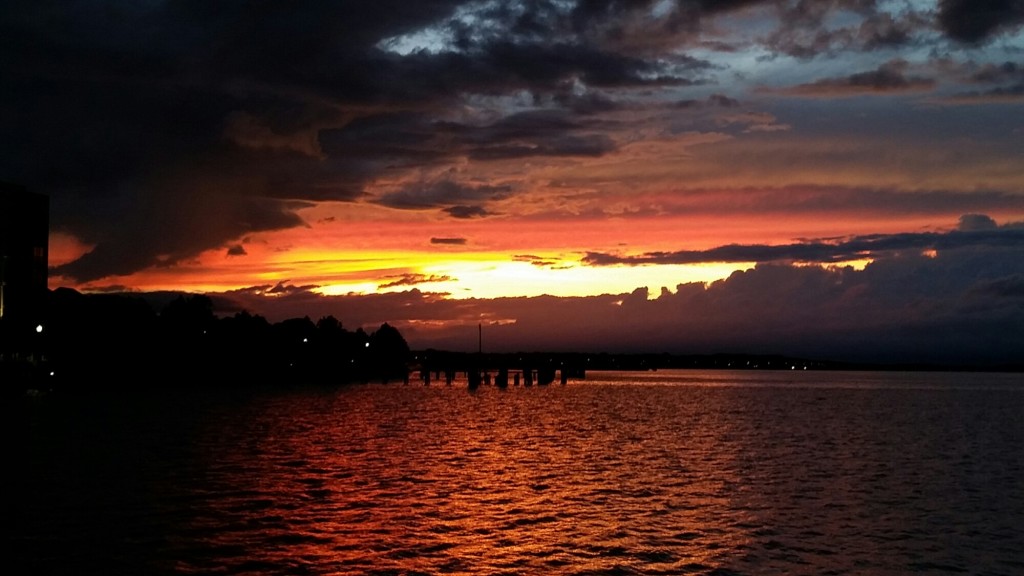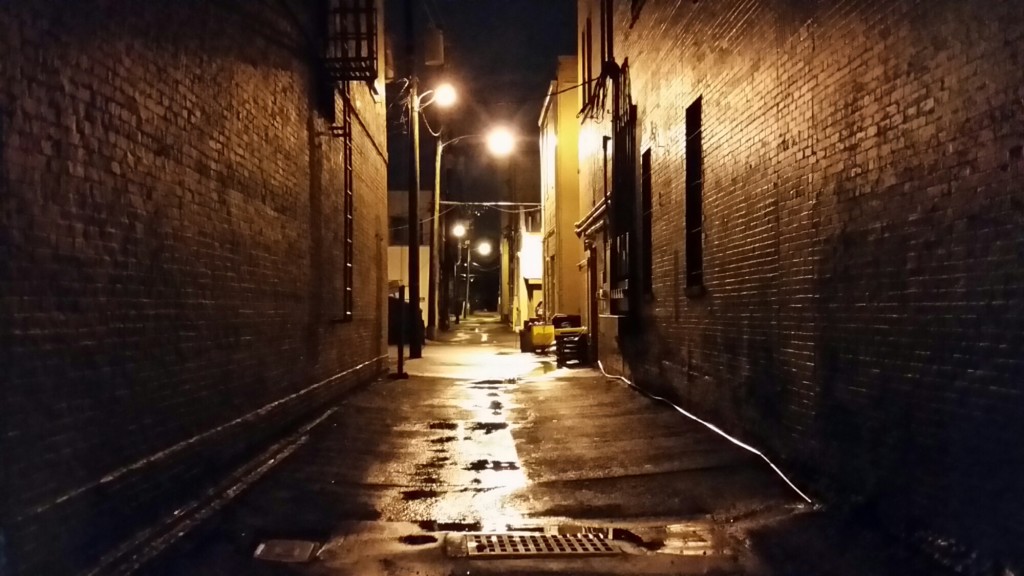 I also discovered a pathway at the end of Marina Island that runs along Lake Monroe – I never knew it was there! I'll have to go back during the daytime to check out the view. Especially because there are 2 portals there, muahahaha!
*********
If you're interested in playing the game, visit ingress.com for links to download the app. Join whichever team you'd like – the strategy and game play is exactly the same for both. I'm on the Enlightened team, which is green.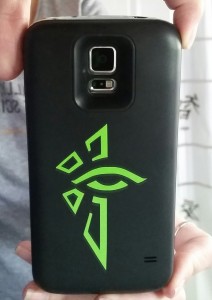 (Yes, I did make a decal for my phone.)