Here are my submissions for the June photo contest on sunshineminis.org. There were 5 categories and each photo had to contain a real MINI (not a toy).
1. Mechanic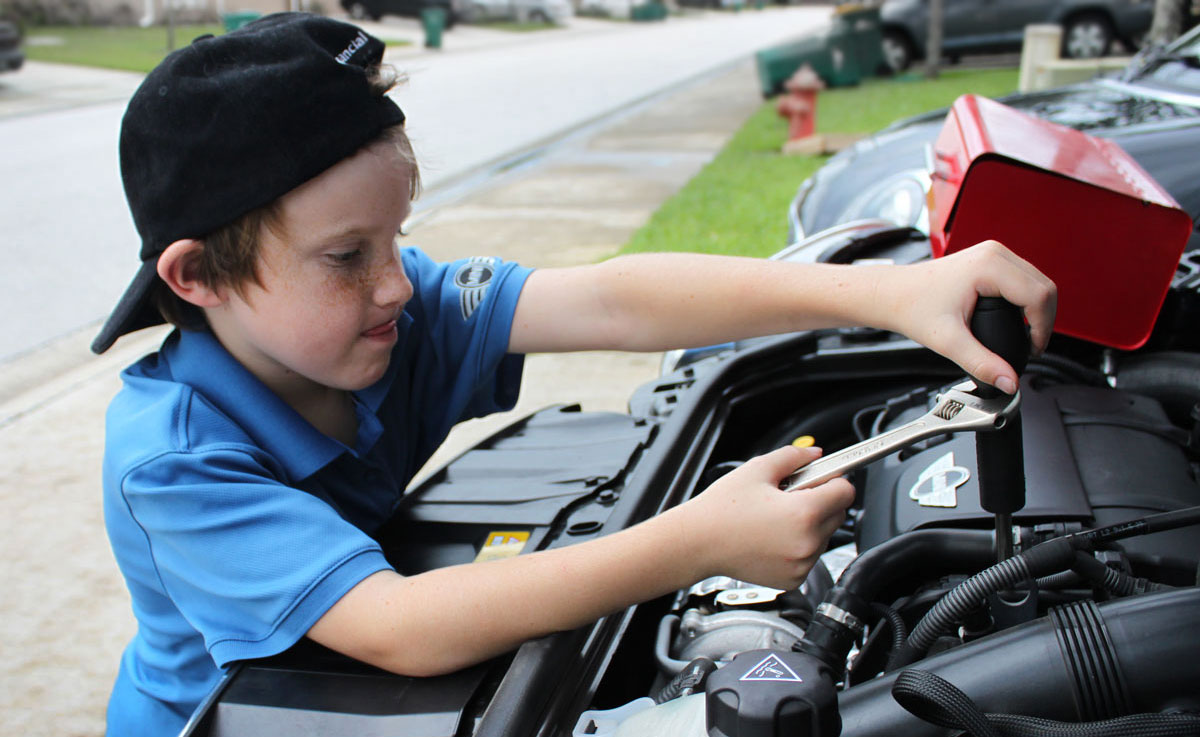 2. Boot
I wasn't sure if the photo was supposed to be in the boot or on the boot… so I did both. Special thanks to our pet rat "Lizzy" for her wonderful job modelling.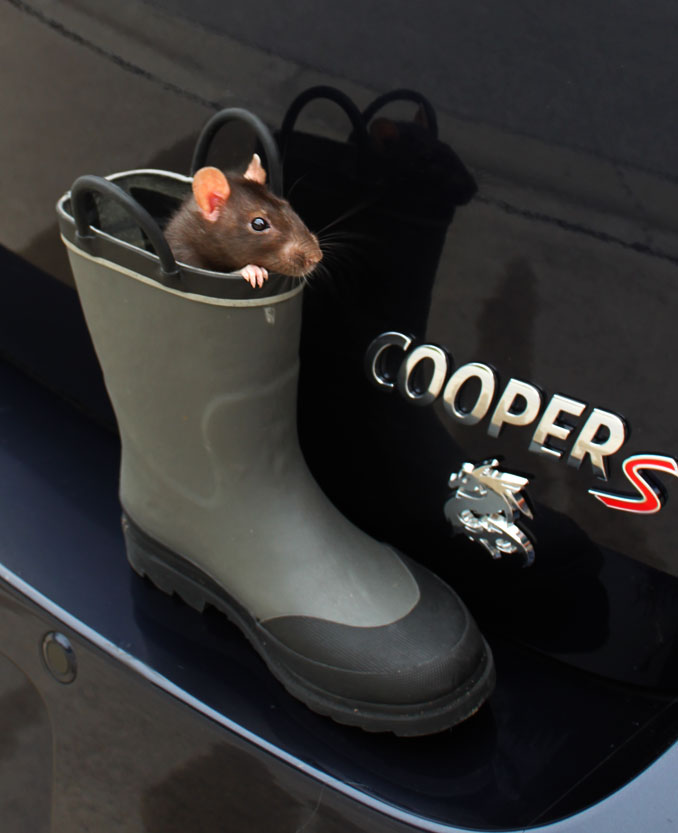 3. Entrance
This is my least favorite… I just couldn't muster up any creativity for this category. :-/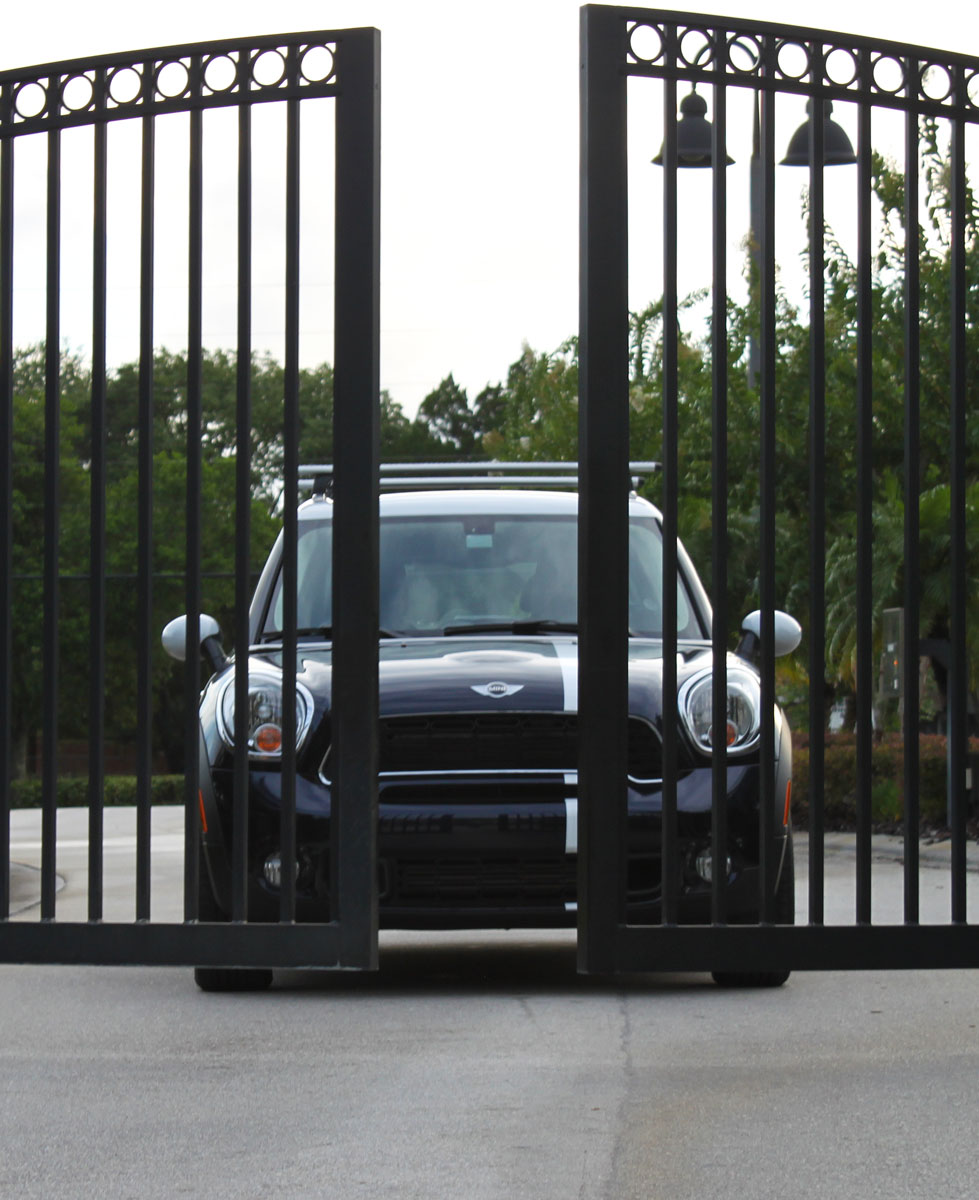 4. Light
Special thanks to my assistant James for his help with this one. Despite being attacked by the world's most vicious mosquitos, he meticulously outlined the car with a sparkler every time I said "Ok, readyyyyyy – GO!".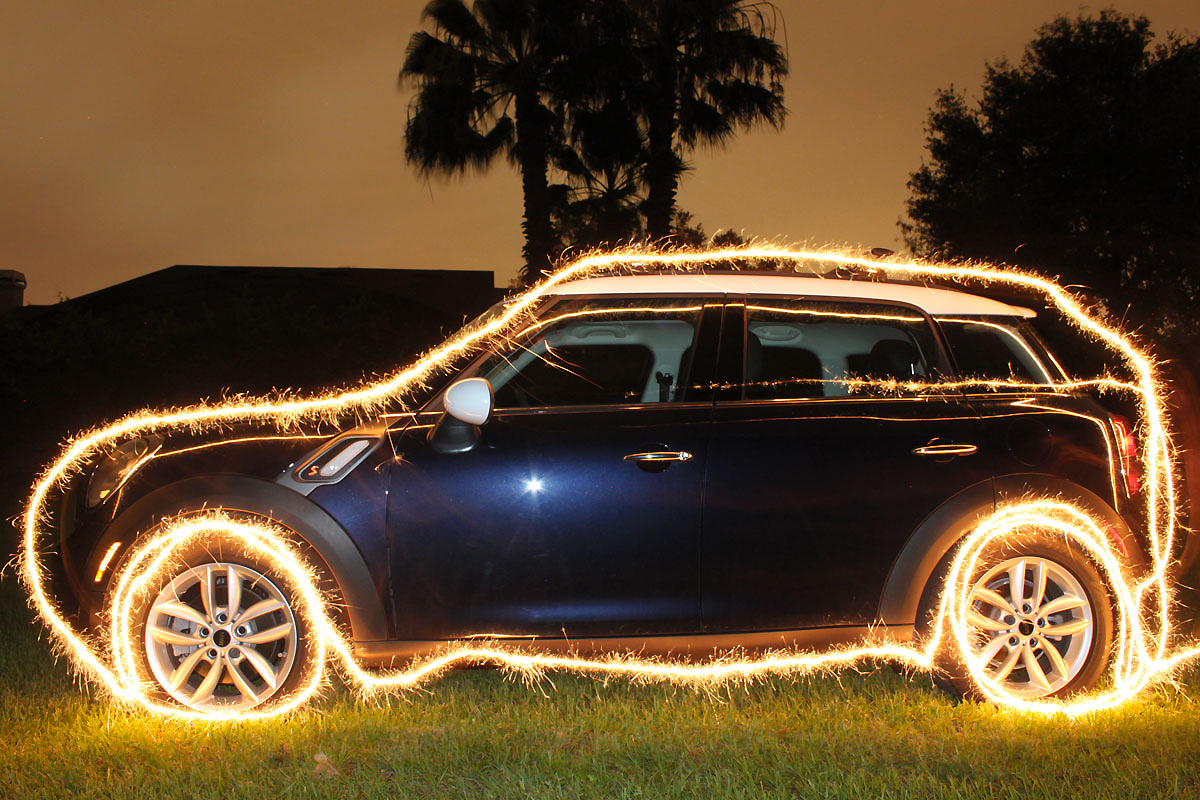 5. Water