Four more days until the dragon!
In addition to the regular roadtrip preparations, I'm also preparing terrariums for the trip. I'm donating one to the MINI Skirts booth to raise funds for a local breast cancer charity, and donating one to the event for a bingo prize. I'm also making several to sell while I'm there.
Here are the containers I have so far. And yes, the treadmill doubles as a terrarium staging area.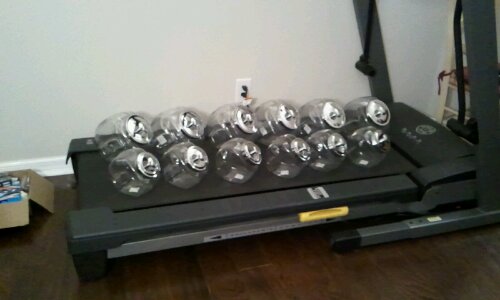 I cut a pattern and started making the roadways and mossy areas.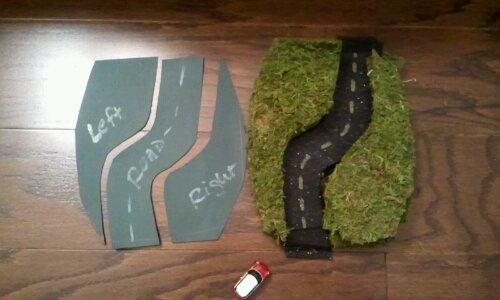 Then I started planning the layout. I'd like to include 3 plants, a dragon figurine, a highway 129 sign, and of course a MINI.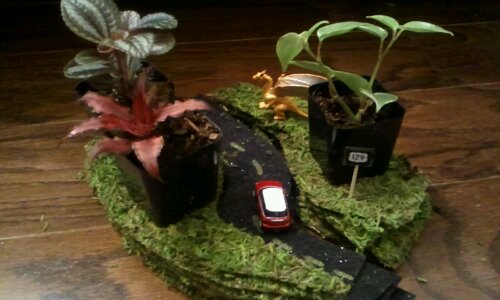 I need more drainage gravel and plants, so I'll pick those up Monday when the nursery is open. Until then I'll be busy making highway signs and preparing the cars.
I don't think I'll ever get tired of putting terrariums together.