On Saturday January 18th, Scout Troop 507 and Pack 507 visited the 34th annual Brooksville Raid. This was the 150th anniversary of the Raid on Brooksville which took place during the Civil War.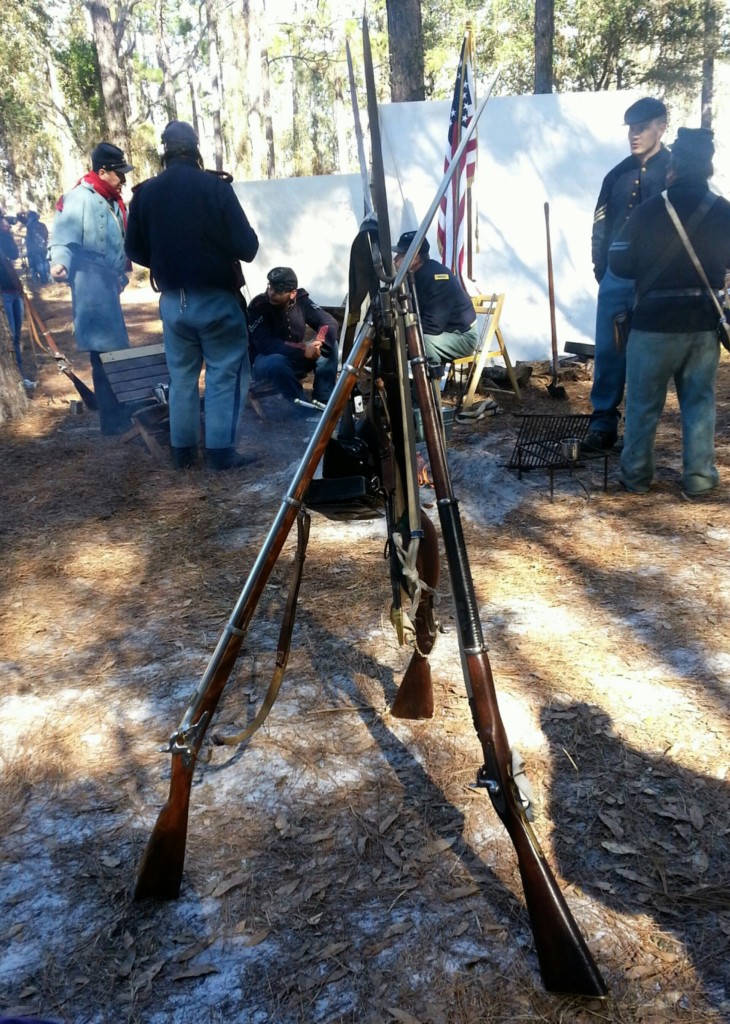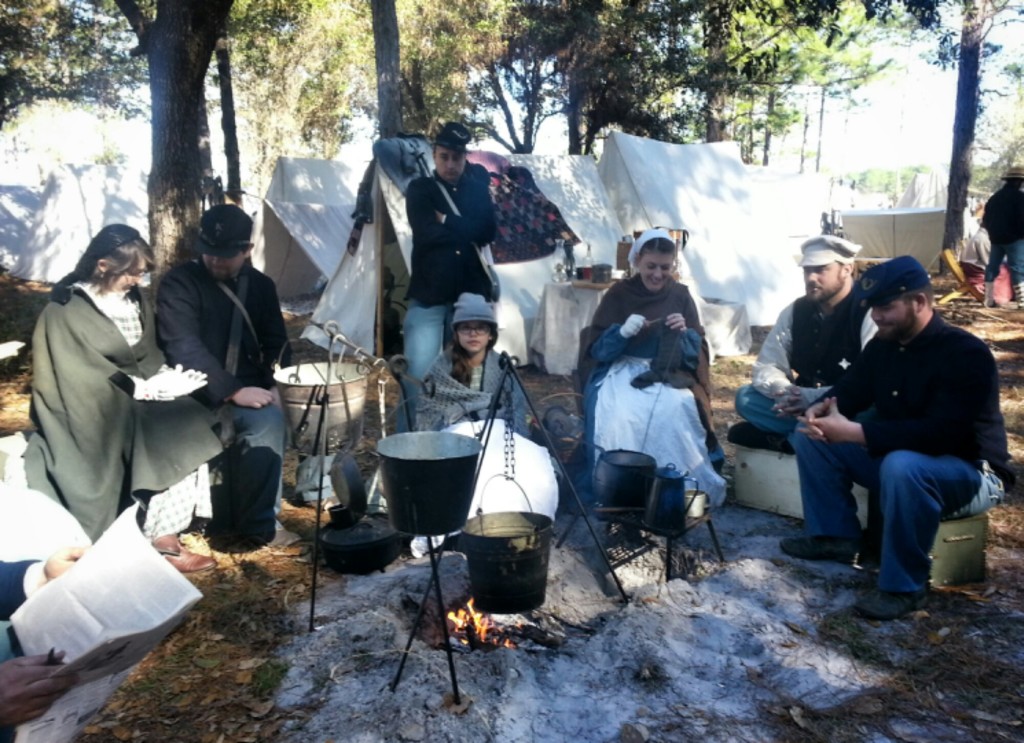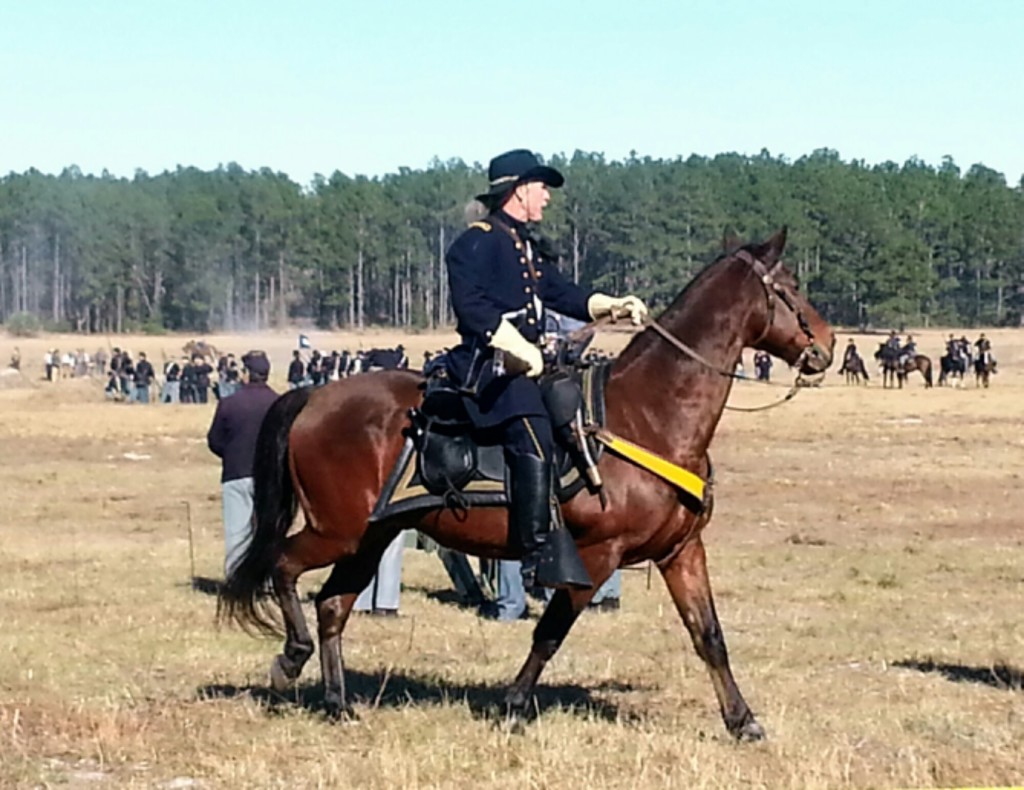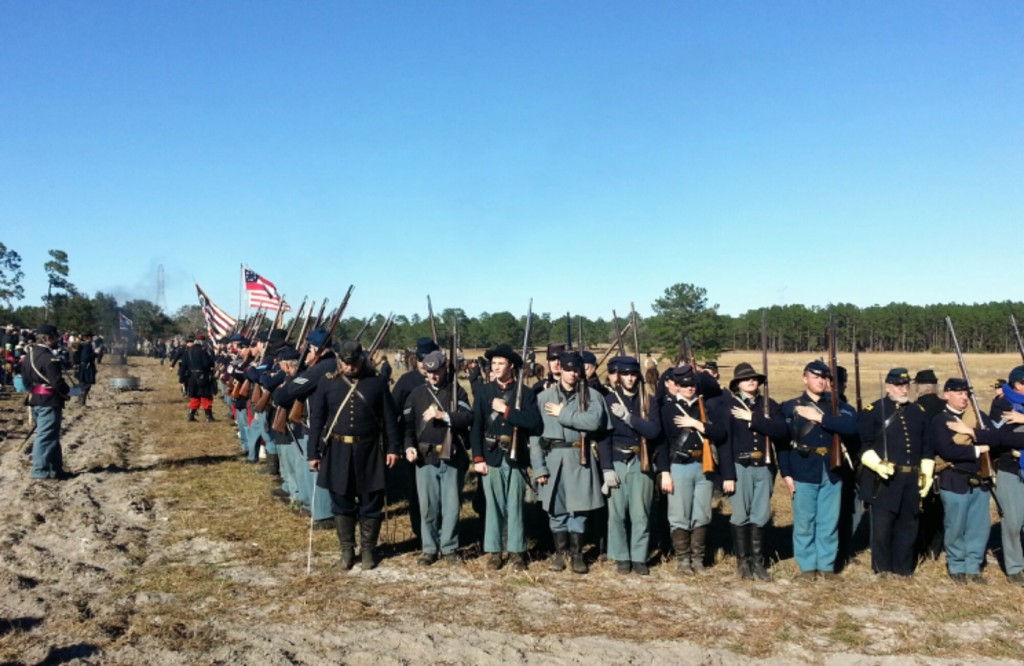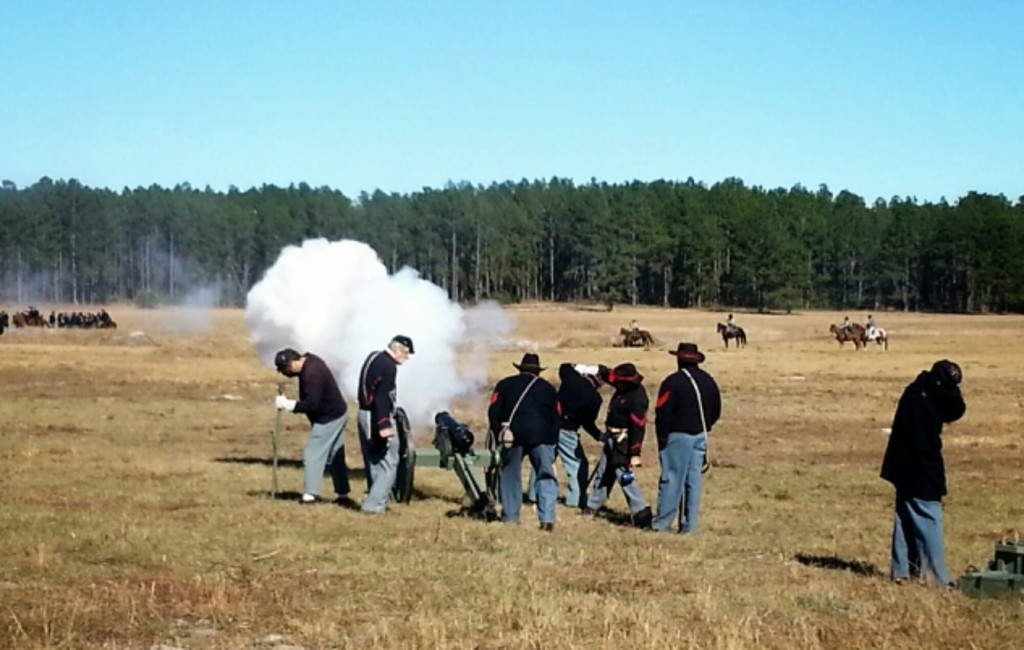 Jacob got a refillable sarsaparilla that came in a cool blue bottle.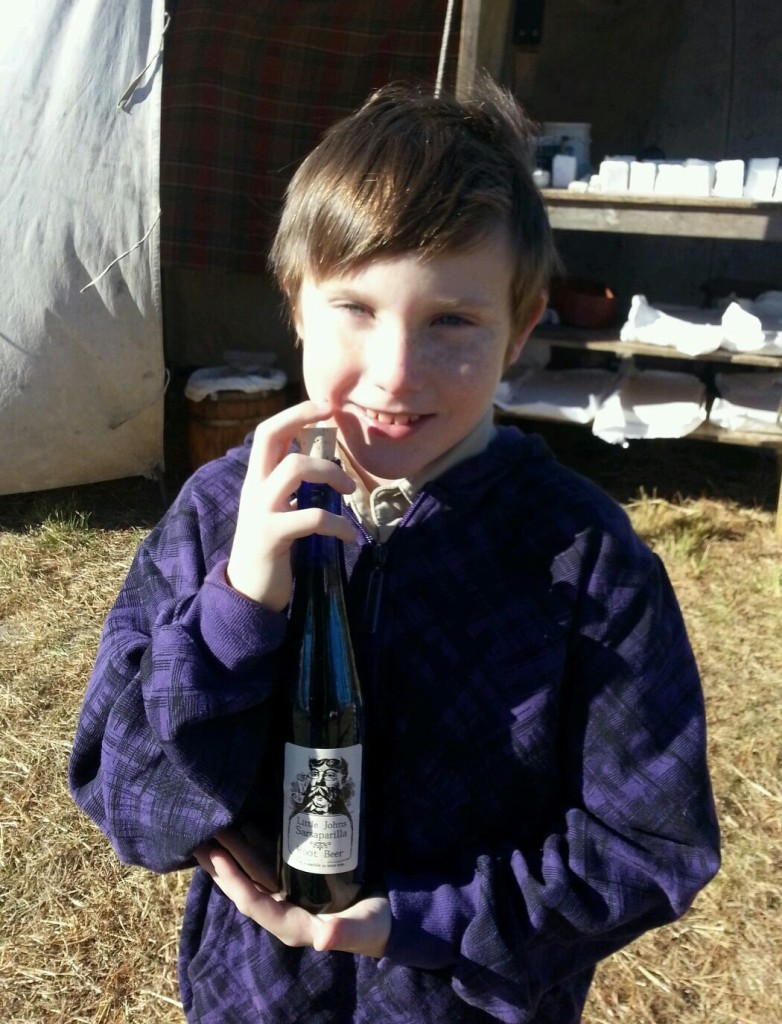 Turkey leg! Backwards hoodie! Photobomb!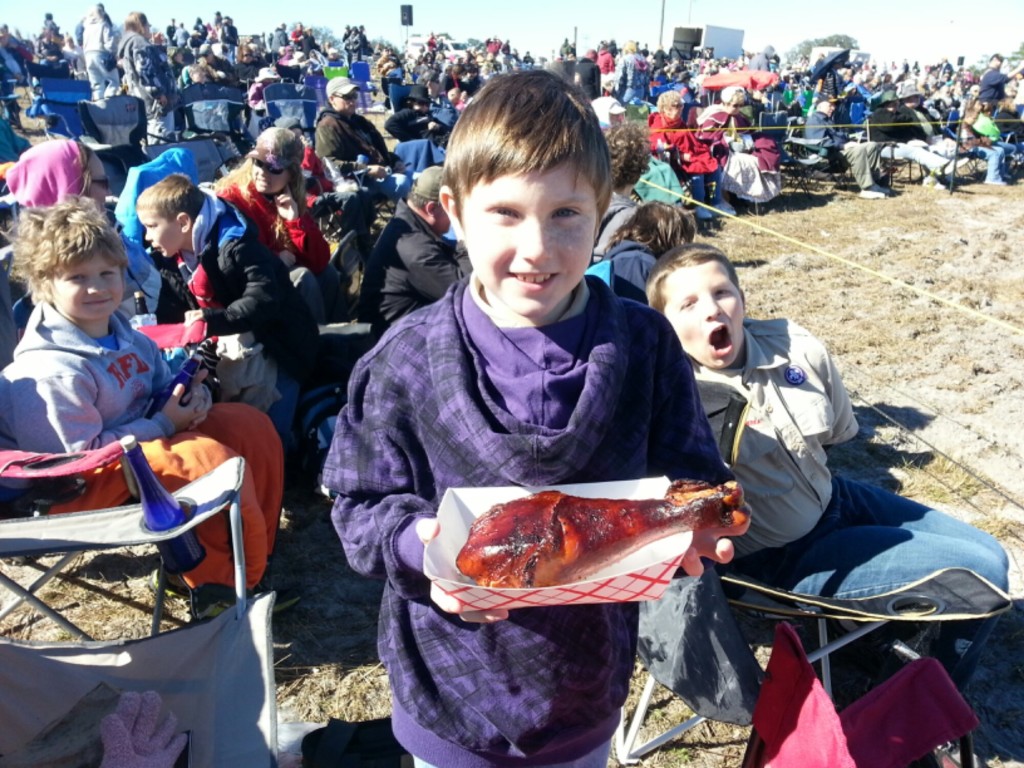 Jacob waited in line for this turkey leg, and once he got to the front of the line they told him they ran out and referred him to another booth – which had a very long line. He waited and waited and finally made it to the front of the line, only to be told they ran out and have started another batch but it would take 45 minutes to cook. So this is Jacob with his large and much-anticipated turkey leg.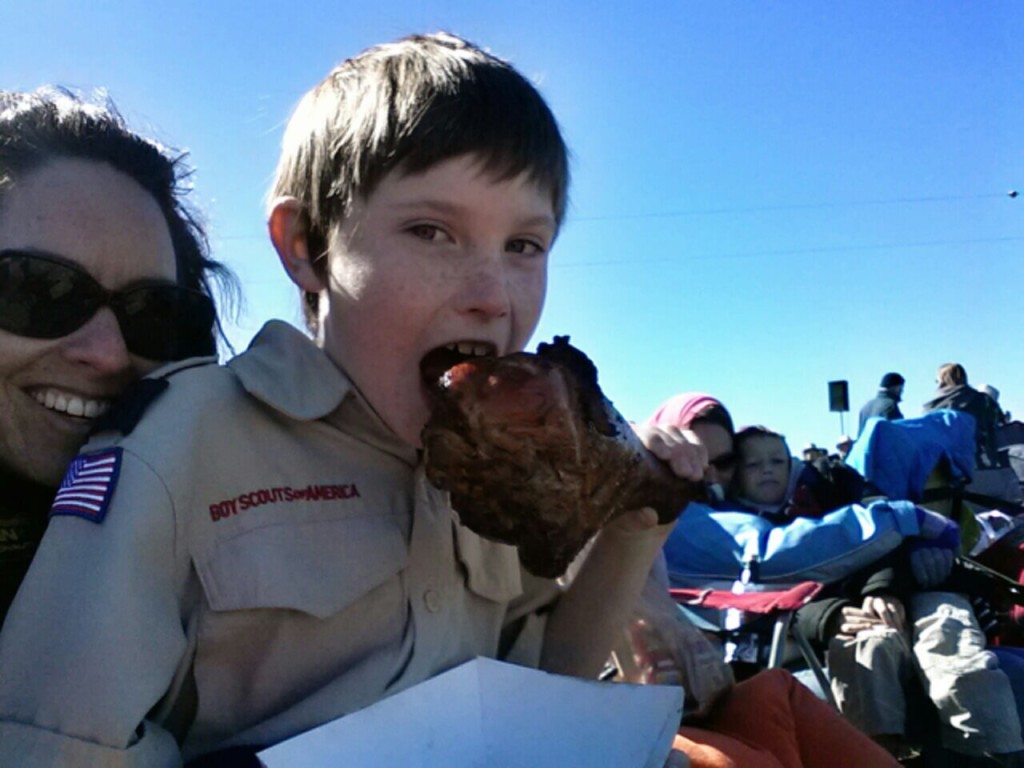 Turkey leg coma! This was during the reenactment, we were 20 yards from a canon. I cannot believe he was zonked out. He slept through almost the entire battle!!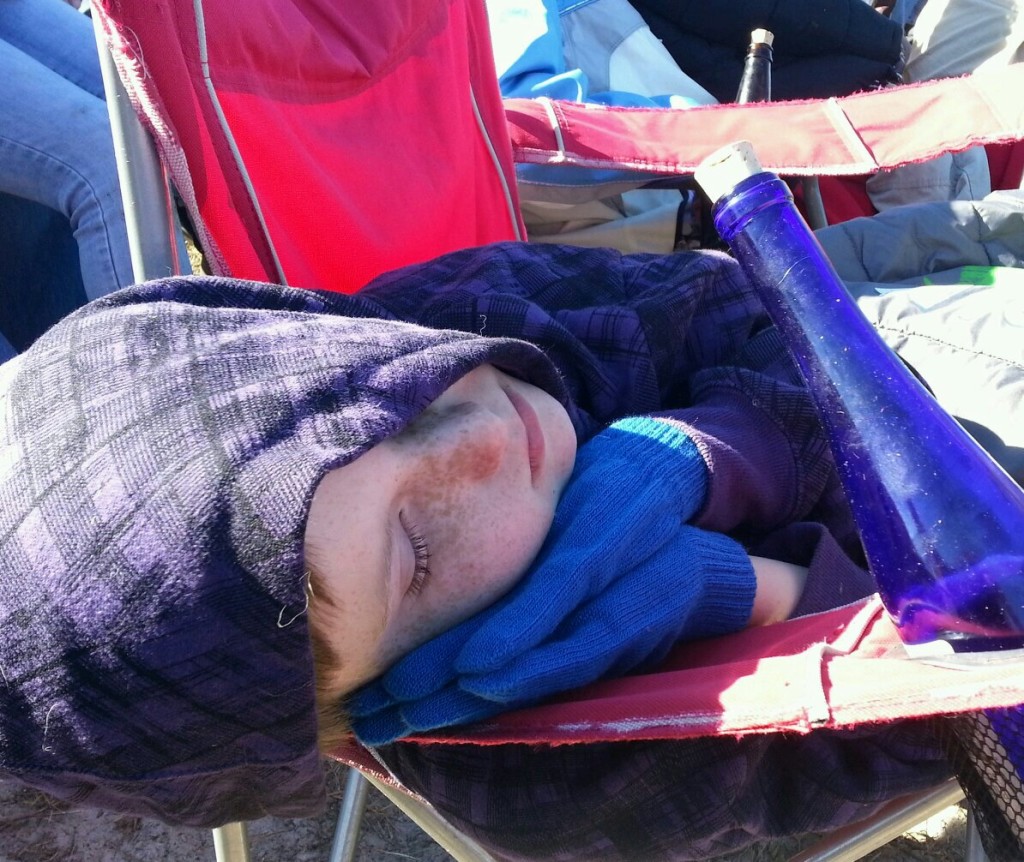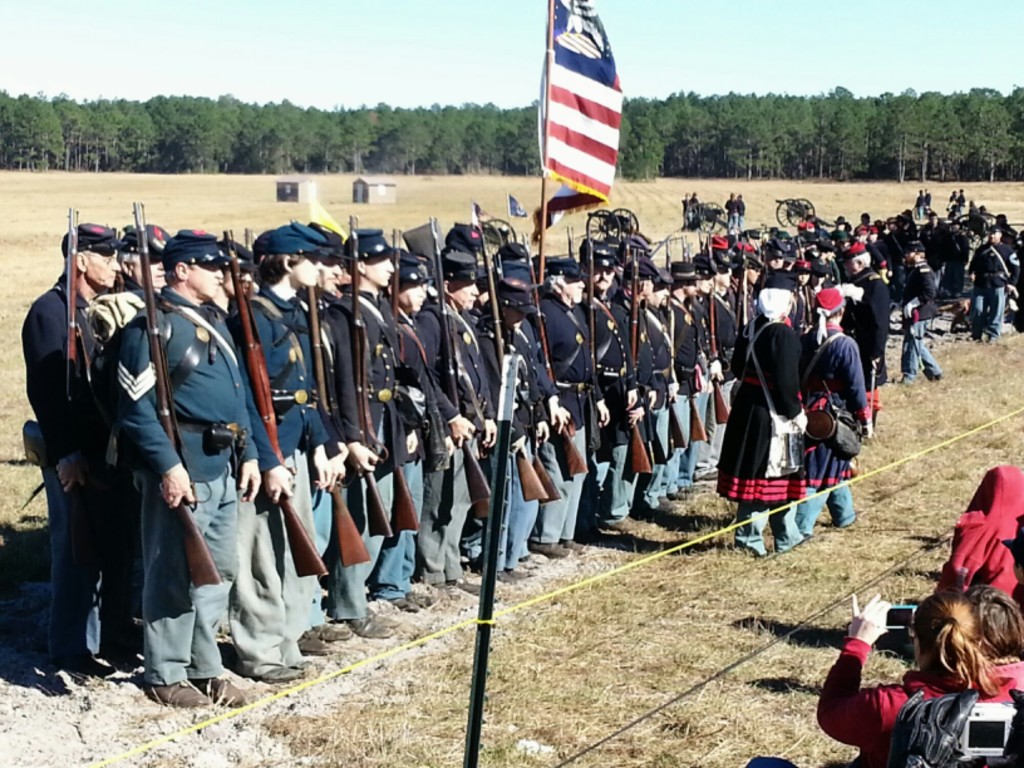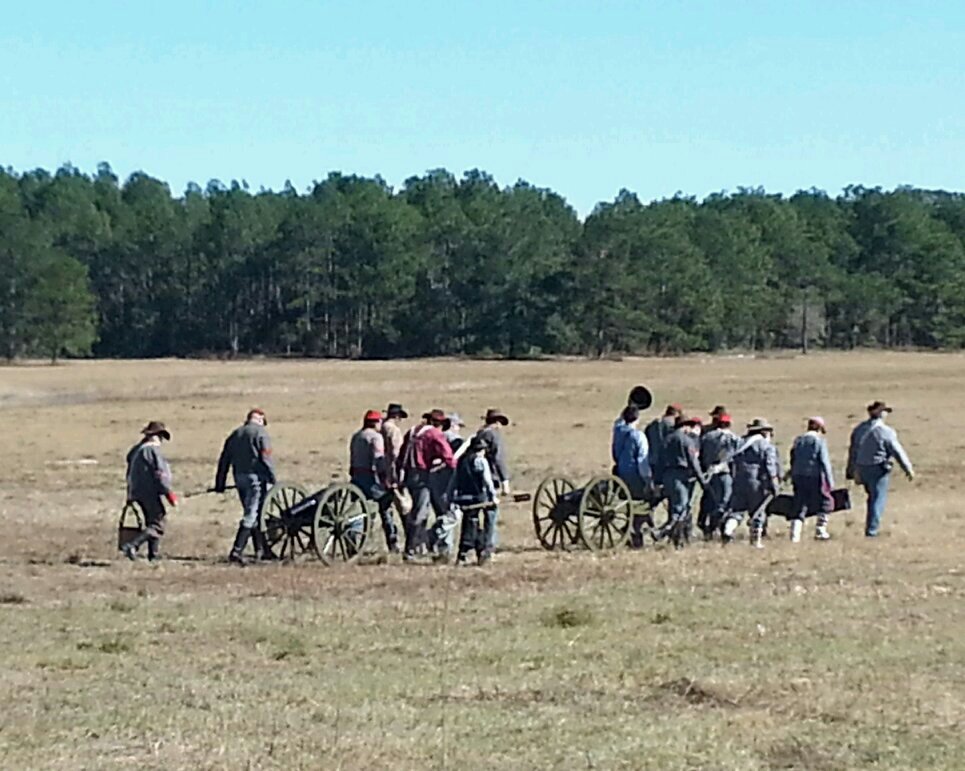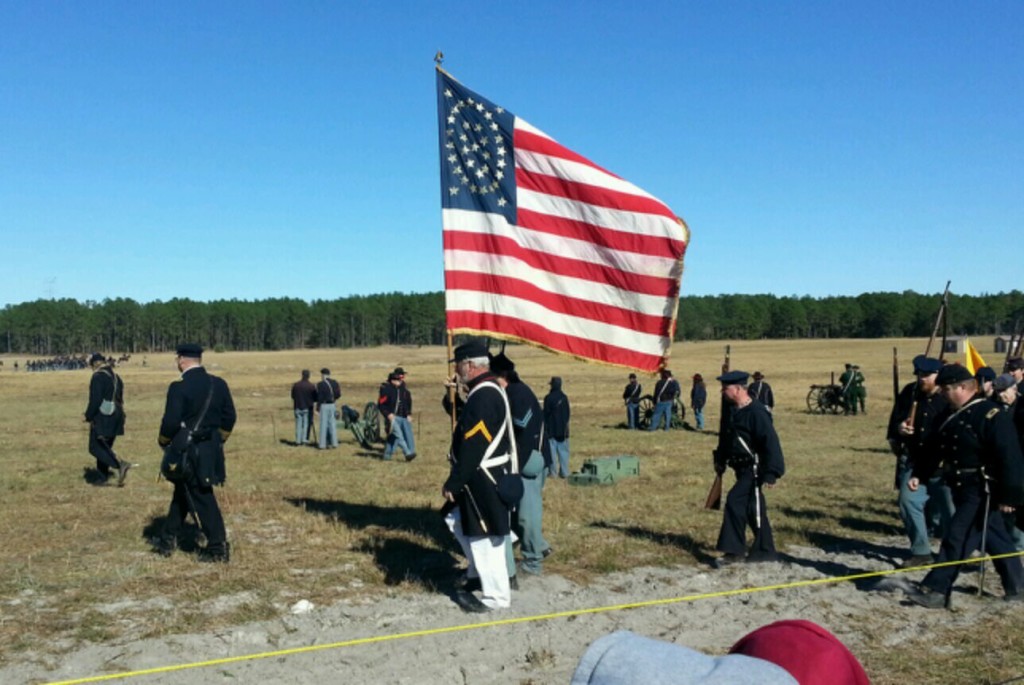 It was amazing how many people and horses were involved in the reenactment. They did a great job portraying what it must have been like during wartime.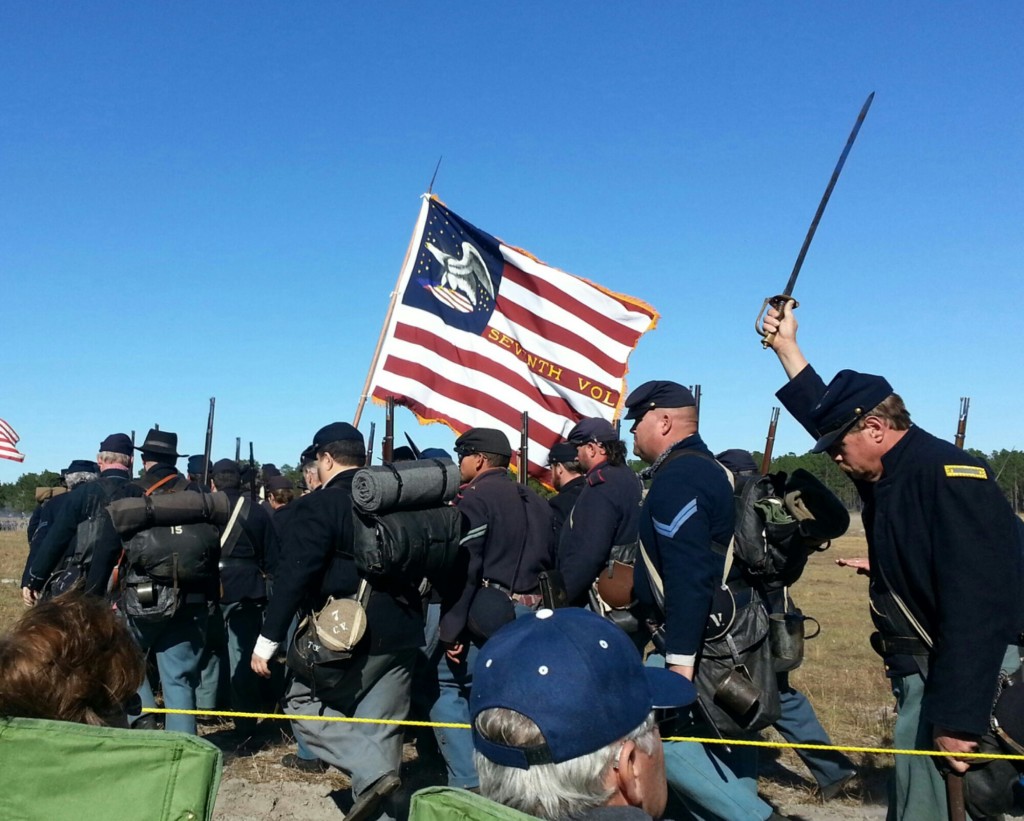 Bonus fact: Although I never lived there, I was born in Brooksville!
After the raid we camped at Sertoma Youth Ranch about 20 minutes away. Check out this post for photos from the campout.