Ok so remember back in March when I published this post talking about how intrigued I was with the idea of living on a boat? Well, as soon as Jacob and I returned from our Epic Roadtrip I started scheduling appointments to look at boats in person, and within a few weeks I actually BOUGHT ONE!
Meet "Our Anchor", a 1985 Holiday Mansion Barracuda!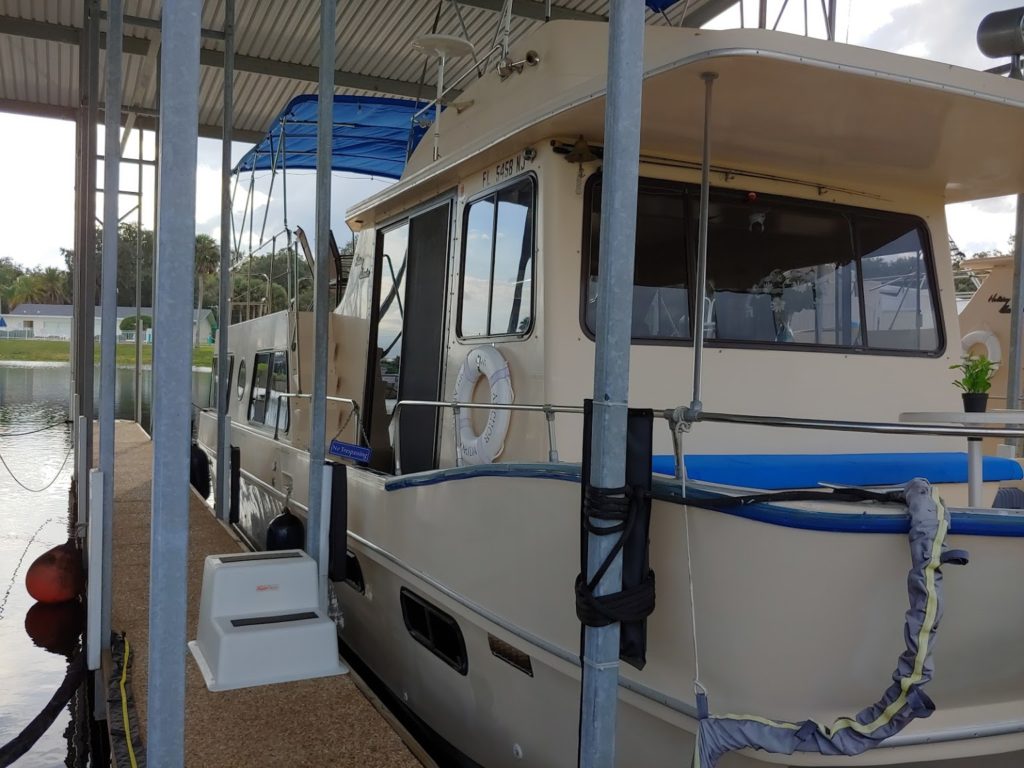 She has 2 staterooms (bedrooms), and 2 heads (bathrooms) – each with a sink, toilet, shower, and tub. The galley (kitchen) has an apartment size fridge, a sink, an oven, and a 3-burner electric stove.
Her name is currently "Our Anchor" – we do plan to change it someday but for now it's very fitting because the starboard engine is dead (something I knew at the time of purchase) so she's not currently going anywhere… like an anchor. We're very excited to get her out onto the river and hoping that happens in the next month or so. But for now, we have a floating tinyhouse that lives in a marina. 🙂